Divorce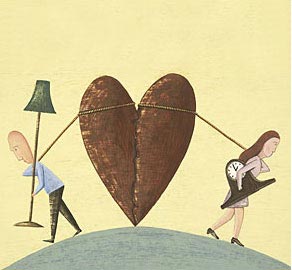 Ending a marriage is an emotional and stressful transition in anyone's life. Having an attorney to guide you through the process and provide meaningful advice will make a huge difference in what can seem like an overwhelming task. Our office takes the time to understand your unique situation and develops a legal strategy that encompasses your own unique objectives. Mr. Lowell has seventeen years experience in family law.
Every case is different that is why we offer a tailored strategies to obtain the best possible results. We will handle you case with care and attention to the significance of what you are going through.
Listening and understanding are the most important qualities in a divorce attorney and that is why our office stands above the rest.

The State of Washington is a no-fault divorce state. This means that either party can file to legally end the marriage, and the only grounds required are "irreconcilable differences" or "incurable insanity." Each situation is different and can involve issues regarding property division, child custody, child support and/or spousal support, all of which must be resolved before the parties can receive a final divorce decree.
If you are contemplating a divorce; or have been served with divorce papers, our office can work with you through mediation and negotiation and try to avoid the necessity of costly litigation.
Even after a final judgment has been issued by the court, it is sometimes necessary to modify orders because of a change in circumstances. Our office can advise and help you modify orders regarding child custody or support.
Contact our office today for a free consultation regarding your divorce and/or family law questions, (360) 755-0111.